The Design Process is as Easy as 1, 2, 3…
The Design2Rent Orlando interior design team created a design process that is both simple and effective. Utilizing design experience that is unique to the vacation home industry, we work with you every step of the way to transform your property into a welcoming gem — guaranteed to maximize rental potential!
Following these three easy steps, our design team tailors a look that not only suits your taste, but one that will attract vacationers from all over the world.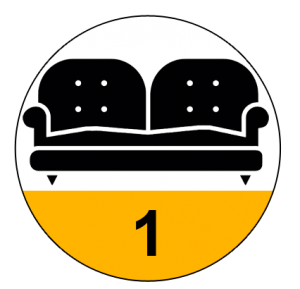 Step 1: Design Package
Catered to your property's floor plan, our Classic Design Package includes everything necessary to get your home rental ready.

Step 2: Design Concepts
With the design package established, our team will work with you to tailor a Design Concept that best fits your taste.

Step 3: Competitive Upgrades
Finally, work with the design team to give your home a competitive edge by choosing one of our many Competitive Upgrades.
As one of the only vacation rental interior design firms in Orlando to have direct access to guest feedback, we are always aware of the changing demands in the rental market. Through our unique approach and partnership with our sister companies, Tropical Escape Vacation Homes and Orlando Vacation Home Sales, Design2Rent aims to deliver a one-stop approach for all property owners.
Contact us today for your COMPLIMENTARY consultation and we will walk you through the 1, 2, 3 design process.